359 Riley St
悉尼最红火的小妹店
号称:359 .


**Welcome to :RILEY St – The Best Legal BROTHEL & ESCORT "service provider located in Surry Hills, Sydney Australia.
**We provide "SERVICES for ADULT: Erotic Massage, Happy Ending, Full Services and Escort- Hotels only."
**From :CENTRAL Station "by a short walk .lot parking space in-fund the shop,359 Riley girls who are under 25 years old, must oversea students girl.

**现在每天都有超级服务的中国,韩国,日本 越南 的性感,漂亮女生在359店中,为你服务,这些有质量的女生以前只做出钟服务,但现在她们更喜欢在359店 中的感觉,所以你不要错过,出钟要收300-400/小时的小姐,现在只收160-200 /小时..这是你的艳福,不要错过,电话02-92811331或微信*****
www.rileyst.com.au
(02) 9281 1331
359 Riley, street, Sydney NSW 2010
..
.
Wechat :"riverwood802″or Phone booking "0424680143",.



********************************************************************************************
Today's Roster
29/04/2017 Saturday
..

New management , Excellent receptionist ,lot of young nice sexy Jp Kr,Ch,Thai,student girl P-time Provide service to you, its best place to goooooooo…
359 Riley st Surry hills
超级各国佳丽聚会地,欢迎色友光顾!.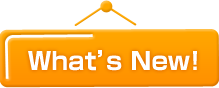 *New Risa(日本理纱小姐) Today start10:am-4:pm work

*New Apple Just Arrived today Gold Service!! NEW NEW
*Super Megumi .5 Star Service.
*Super Nana . New 5 Star ServiceGold Service!! NEW NEW
*Top girlLunaKorean 11:00am-2:00amGold Service!! NEW NEW
*Top girl Orange 10:00pm-Colse Gold Service!! NEW NEW

* Holiday worker:Maya 4:00pm-Close Japnese Student girl .

*New girl June Singaporean 10:30am-7:00pm Top Sexy girl

*Top Girl Barbie 3
m-CloseGold Service!!
* Top girl " Lucy 12pm-closeGold Service!! NEW NEW
*Top Girl Coco 10:00am-7:00pmsexy thai
*Top GirlYuki Only for bookin :avalible anytime02-92811331 5 Star Girl
**** Try once with her .but will stuck her,****

.

*****

******
Today We have to recommend to you:
Orange,Luna,Apple
**Coco** say hello to every one!!

Premium Service!!Premium Service!!Premium Service!!
1.Luna Korean Girl


Super korean Girl .slim body Size6 and Big easy pretty cute face ! she provide Gold Service ,but you only pay !Premium Service!! Fee Shower together ,kissing ,bbbj,DATY69 ,rimming ,cim..
21 yo sz6 slim and pretty cute face ! Highly reccomend !!
2.****Orange ****
5 star new

girl,just arrived today, 21years old. Size 5, D cup, 160 cm,fresh and Pretty face , innocent and sexy body, long hair.diamond service

Booking available Now 02-92811331 Or Wechat "Riverwood802"


3.***Apple****
********************************************************
Super girl in 359 shop

*Top GirlMegumiJapanese girl 11:00-5:00pm(Monday-Friday)booking avalible anytime02-92811331
********************************************************
-Cici –
02-92811331 Or wechat :0424680143″

Size 6,C- cup,slim,170CM, beautiful face,model body,sweet girl,excellent service, Chinese girl..best..looking at her gallery photos one can see top shelf quality .Cici is certainly value for money so be sure that you book to avoid disappointment..She Provide Lot of extra service
不得了,来了个中国模特客串,Cici,重磅_枚,20,脸精致漂亮,傲人酥胸,完美S曲线,好货色,服务 相目 ,共浴,祼吹,湿吻,囗爆,独龙转。。
-Coco–5 Star Service-

Coco:Size 6,C cup bust,160cm, Slim beautiful young and sweet girl, . .. A tight, neat magazine model package with curves in the right places with Short hair… Pretty face,softly spoken and sweet passionate nature with a soft GFE to match.. go see new Coco and remember to tell all about your experience."She Provide BBBJ,FDK,Shower together,69,FS ,Booking Now 02-92811331


This girl has nice presence. She is the best choice if you are going to have a sensual time! She will satisfy your heart and body for sure. Please enjoy an erotic time!
******Lucy*****
New student Girl P-time work at 359 Rileyst ,New Singapore Girl
167cm c+
DFK..69..BBBJ..DD..CIM

**********************************************************************
New Girl on the away .soon will start work, keep looking our info.(start 30/04/2017)


.
The low price but get the best service. valuable for you money spend
$110/Half Hr, $160/Hr.
The low price but get the best service. valuable for you money spend
$110/Half Hr, $160/Hr
************************************************
Nana-Young Chinese girl